Loved and trusted by over 70%

of Australia's top early learning providers
Over one billion dollars

in potential annual enrolment revenue generated for early learning providers in the past year
The Numbers Speak for Themselves
to find and compare childcare
find childcare on KindiCare every year
CHILDCARE MARKETPLACE LISTINGS
Reach more parents across all stages of their early learning journey.
The KindiCare App is Australia's #1 App for parents engaged in finding early learning for their little ones. Combined with the KindiCare Childcare Comparison Website, KindiCare provides a cost effective way to drive enrolment opportunities for your service with the flexibility to present your centre and brand in the way you want it.
Finally an easy to use app to help sort through all the childcare providers. Love the score and comments, but the added benefit of being able to communicate with providers through the app is sensational.
CHILDCARE MARKETPLACE LISTINGS
Simplify your marketing and get qualified enrolment leads easily
KindiCare's Childcare Marketplace Listings allow you to showcase your service early service your way to parents looking for early childhood education and care and convert interest to enrolment opportunities.
KindiCare is an essential partner in the attraction of families into our 150 childcare centres across Australia. The KindiCare platform provides a clean customer experience for families to discover and compare centres and providers, and for us to receive high-quality exposure and leads, and access comprehensive metrics to inform evidence-based decision-making.
Phillip Hay
Head of Marketing
Busy Bees Early Learning
CHILDCARE MARKETPLACE LISTINGS
Connect parents and job seekers with your business and brand simply and in a more meaningful way
KindiCare allows your service and brand to connect and engage with parents in realtime using the unique Mailbox chat to respond securely to enquires and applications and increase conversion rates.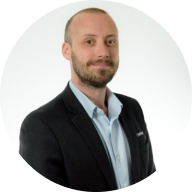 The KindiCare platform is so intuitive and easy to use. The KindiCare team work closely with providers to develop features and functionality that are of great benefit, and the data and insights provided by the platform help us make better informed decisions.
Kym Holmes
People & Customer Engagement Manager
Evolve Early Education
DATA, INSIGHTS & ANALYTICS
Track your listings performance and key parent interactions with your service in real time
KindiCare Analytics provides real time insight into the performance of your childcare marketplace listings and ads and how parents are engaging with your business at a company, portfolio, brand or centre level.

KindiCare has quickly become the industry leader in quality metrics for Story House and for the childcare sector as a whole. The overview of pricing, spaces in the catchment, market share and mapping is the perfect tool for a COO to navigate the highly fractured Childcare market. The data is so comprehensive, right down to the latest Assessment Ratings.
Craig Alchin
Chief Operating Officer
Story House Early Learning
Way beyond simple childcare listings, reach and connect with our highly qualified parent and job seeker audience in multiple ways
KindiCare platform allows early learning providers to leverage our Ads module to reach more parents with targeted offers as well as provide content for Articles to connect more deeply with families searching for early learning services.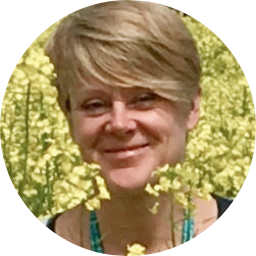 Prospective parents and employees often tell us that their interest in Pachamama was even further enhanced after reading about 'our story' in articles written by KindiCare... Thank you KindiCare for your dedication towards excellence in our valued sector.
Kristen McPhail
Founding Director
Pachamama Early Education and Childcare
DATA, INSIGHTS & ANALYTICS
Keep track of the early learning market and truly understand your competition
In a rapidly changing market, KindiCare Insights delivers the data and knowledge you need to guide your business and make better decisions. Our unique Price, Company and Brand benchmarking reports help you see and understand the early learning market, and your relative performance, at a country, state, postcode and suburb level across all early learning service types.
KindiCare's insights and benchmarking services has helped Only About Children to understand our competition and optimise our pricing in the local markets where we operate early learning services.
Nik Scotcher
Chief Commercial Officer
Only About Children
EARLY LEARNING RECRUITMENT
Enrolments is only one side of helping your business reach its occupancy potential
Without enough educators, you can't maximise your occupancy. KindiCare Jobs enables you to target qualified early learning job seekers to get digitally matched qualified candidates to fill your vacant roles efficiently and at a lower cost than traditional job boards and recruitment agencies.
KindiCare has provided a high volume of quality leads over the past 12 months that have converted into new family enrolments for Goodstart Early Learning. We have also received some great candidates though the new Kindicare Jobs App – a much needed platform for the industry!
Katherine Lucas
Head of Experience & Marketing
Goodstart Early Learning
Everything you need in one marketing platform to help you reach your occupancy potential
A range of products to support your business from advertising to enrolment.
Childcare Marketplace Listings
Early Learning Recruitment
Data, Insights & Analytics
Get noticed by more parents searching for childcare
KindiCare gives you access to one of Australia's largest audiences of parents searching for early learning services. The KindiCare App is the #1 App used by Australian families to find and compare their early learning options.
Stand out from the competition
KindiCare provides fully customisable listings that allow you to showcase what makes your early learning service amazing from Features & Inclusions to Virtual Tours and unlimited Photos and Videos.
Reduce your marketing costs
KindiCare's unique marketing platform gives you everything you need to showcase your service and connect with Australia's fastest growing audience of parents searching for early learning services. This delivers your business a proven return on digital marketing investment and enables you to generate qualified leads at a lower cost than other paid acquisition channels.
Explore our proven solutions to reach parents on the early learning journey
more engagement on the KindiCare App than childcare aggregator websites.
Grow your business by showing parents and job seekers what makes your early learning service amazing!
KindiCare helps you target the 100,000 parents each and every month that use the #1 childcare search app and fastest growing childcare comparison website in Australia, helping you to achieve more enrolments for your centre, at a lower cost than other traditional marketing or digital marketing acquisition channels.
An award-winning purpose built platform loved by early learning providers, parents and job seekers
4.5 rating on Google Playstore
"Made finding a local care offering easy. App was easy to navigate and simple to use."
Mobile Innovation Winner 2021
"KindiCare definitely know their craft and are in this for the right reasons. Thank you for supplying us and families with an easy to use and functional App that supplies updated information. Super easy and convenient to use."
4.7 rating on the App Store
"The subsidy calculator allows me to search for childcare centres that are within my budget and are close to my home. Also love the quality ratings on centre's !! Love this app."
Ready to boost your market engagement?
With every registered childcare service on KindiCare, simply search to find and claim your centre listing for free.
Get Started - It's Free